Regular price
Sale price
$92.00 USD
Unit price
per
Sale
Sold out
Share
ONCE YOUR ORDER IS PLACED, PLEASE REPLY TO YOUR ORDER CONFIRMATION E-MAIL WITH YOUR HOYA CUTTINGS SELECTIONS.
**Hoya Cuttings Selection List
List A
H. lacunosa 'White Pearl'
H. lacunosa 'Moonshine'
H. lacunosa 'Silver Lime'
H. lacunosa (FN-13)
H. lacunosa sp. Cianjur
H. lacunosa 'Asami' (clone 2)
H. lacunosa 'Amarillo'
H. IM-08
H. pandurata (dark form)
H. GPS-7020
H. GPS-7050
List B
H. lacunosa 'Louisa's Silver' 
H. lacunosa sp. Indonesia (full silver) / (4 different varieties are available)
H. lacunosa (inner-variegated)
H. lacunosa sp. Mentawai
H. lacunosa (from Durian Perangin Waterfalls, Langkawi, Malaysia)
H. lacunosa 'Mr. Tent'
H. lacunosa poonsak
H. lacunosa X obscura
H. nicholsoniae 'New Guinea Ghost'
H. 'Silver Dollar'
H. burmanica
H. 'Wilbur Graves'
H. cumingiana (outer-variegated)
List C
H. 'Mathilde'
H. lacunosa (green varieties of sp. cf/ sp. Malaysia / reverted (inner-variegated))
H. heuschkeliana (inner-variegated)
H. crassipetiolata (w/ splash)
H. elliptica
H. obscura
H. sp. 04
H. polyneura
H. cumingiana sp. Bruno Purworejo
H. AH-074
H. viola
H. finlaysonii
H. thomsonii
H. khao yai
** Disclaimer **
Purchasing this plant means you have agreed to our shop policies. Please refer to our FAQs for further details.
ALL PLANT SALES ARE FINAL 
** What's included **
* Minimum 1 node for larger foliage Hoya / minimum 2 nodes for smaller leaved Hoya
* Fresh cuttings of plant selected by seller at random, but to meet value of box 
* Cuttings are taken the day of shipping
* Mother plants have been recently watered to ensure hydration of foliage
* Cuttings are not shipped in a substrate
View full details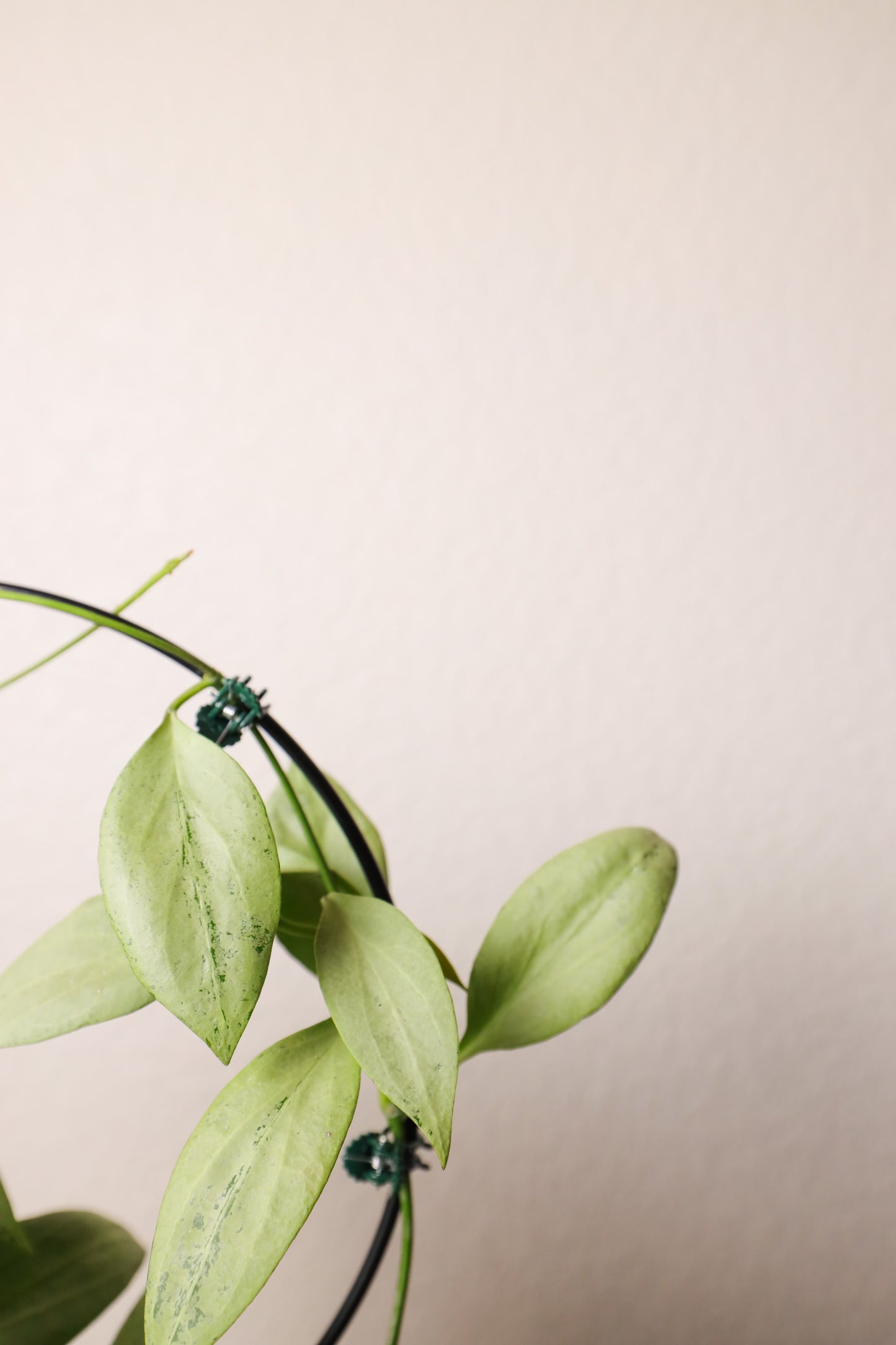 Shipping

The time we need to prepare an order and ship is 3-5 business days. We currently only mail orders on Monday (except on postal holiday's). Any orders placed during the week will likely be packed over the weekend and mailed the following Monday. Shipping notifications will be sent via e-mail according to this time frame. For more details please view our FAQs!

-----------------------------

We will combine multiple orders made at the same time. Extra shipping charges will be refunded at the time of shipping.

Arizona Local Pick-Up

We are happy to do a local meet-up for your order if you are local to us. Please refer to our FAQ's for full details.

-----------------------------

Please send us an e-mail confirming your preferred pick-up day. There is a $3.00 handling cost, the remainder of shipping will be waived.
-----------------------------

Please note: We are unable to hold orders for more than 2 weeks.